Cheap Fast and Reliable
These days you can't find a cheaper web hosting which is reliable also.
Many popular web hosting companies use industry standard pricing strategies, which usually attract new customers with their cheap introductory prices.
In most of these cases, renewal costs are usually 2-3 times higher. Before you sign up with a cheap host, it's important to check their renewal prices as well as features.
Although most web hosts throw in a domain name and SSL for free (at least for one year), some don't.
Below you can find the Cheap Fast and Reliable web hosting provider (last checked March, 2019):
Interserver  ($4 to $5 per month)
They provide $4 per month when you purchase their hosting for at least 3 years and $5 when you are purchasing at least 1 year.
About the renewal you can see their plan clearly saying same charges as first time buying.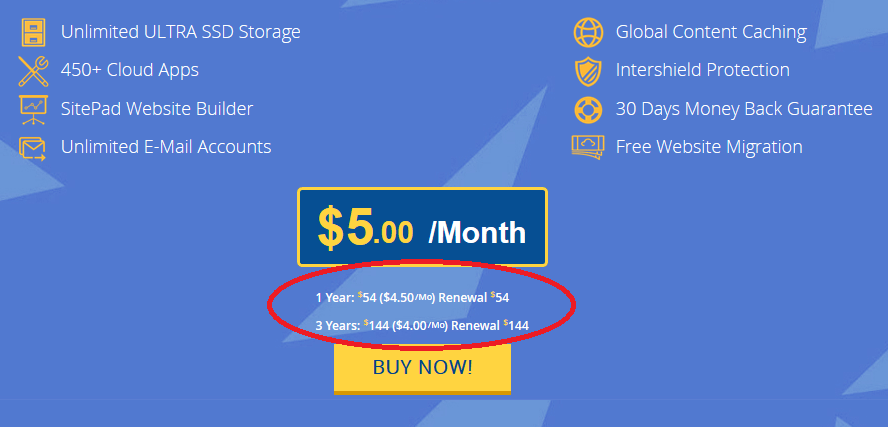 The starting price may not seem to be as cheap as other hosting companies offer. But if you take a look at the renewal charges then it becomes almost 50% cheaper than any other hosting.
The most common problem these days is server response time OR TTFB. If your website is slow and you are trying to reduce images, minify js and css, remove render blocking scripts etc but it is still slow.
The reason is TTFB or Server Response Time. This is the error which is caused by using a cheap web hosting.
You will definitely want to get rid of this problem but once you buy a hosting from a company which is not able to deliver the contents fast then you are stuck.
Click here for more information about Interserver
Please share this article with your friends who are new and don't know these issues.
Goto homepage for more information